German - Indian Wedding im Kronenschlösschen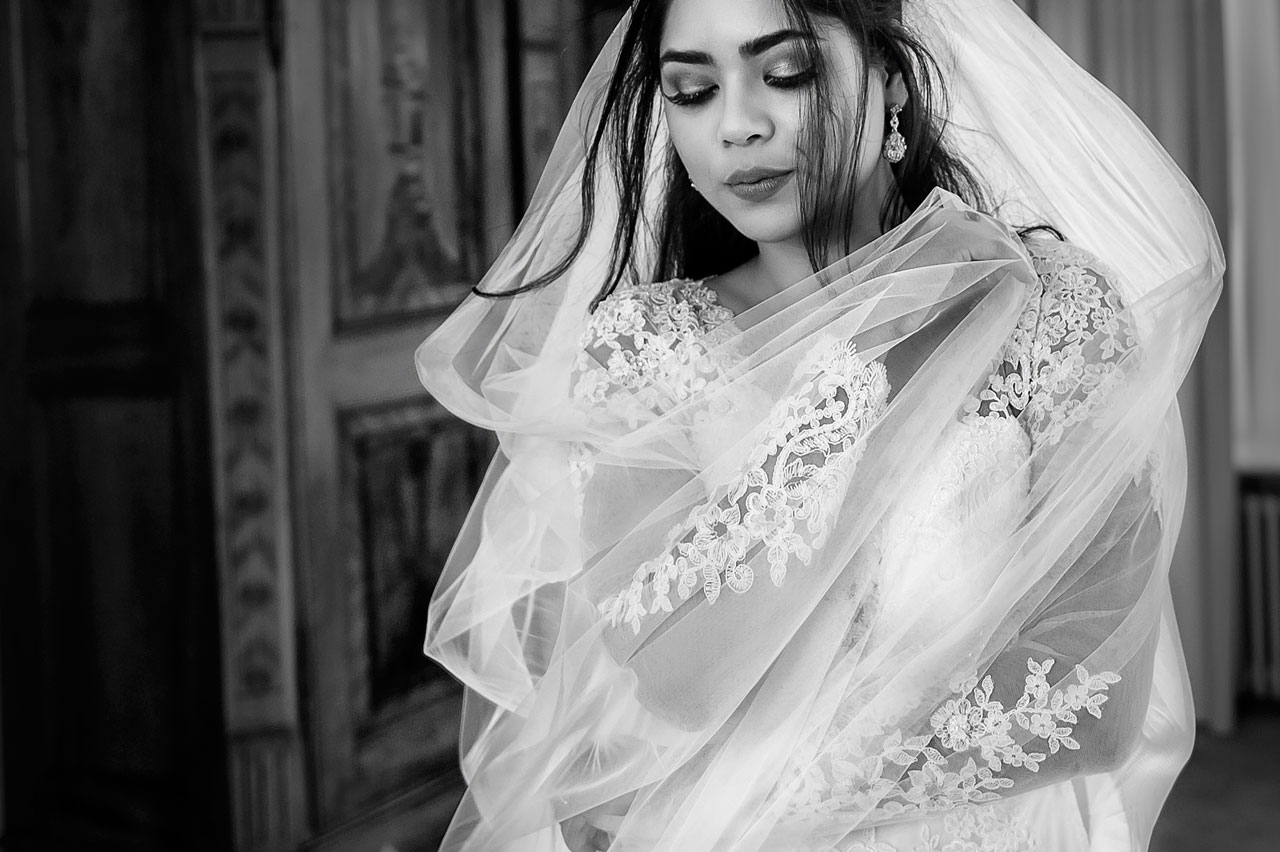 Hello dear friends here i present you this German – Indian Wedding im Kronenschlösschen. It was a last minute wedding, but luckily as a wedding photographer in Frankfurt I was still available so it was a great pleasure for me to photograph this special wedding! Why was this a very special wedding? Well, because it brought up two cultures together. The western – german culture and the eastern-indian culture. Even though most of the wedding was a traditional western wedding, right after midnight things changed.. But you will see what I mean about it later when we arrive there.
Even if this was a last minute German – Indian Wedding im Kronenschlösschen, we managed to meet for a pre wedding photo shoot in Würzburg. You will see this photo shoot later on my blog. Stay tuned, you will love this! Do you know that this pre wedding photo shoot is free of charge if you book me for your wedding ? It's a great opportunity to meet and know each other before the wedding.
The wedding location
Situated on the Rhine shore, Kronenschlösschen is a very beautiful and cosy little hotel/castle. Rheingau is one of the most wanted wedding location in the whole Deutschland. There are castles in almost every little village and in the summertime they are fully booked for weddings or other events. And because of that they are also expensive like hell. Fortunately,  Kronenschlösschen offers a good and balanced cost/options so it's a win – win situation here.
Bride and groom getting ready

Now let's get back to our german – indian wedding im Kronenschlösschen. The weather forecast was not so great for that day. And no, it wasn't about rain but about heat. Yes, it's summer and we can expect warm temperatures but to have heat almost every weekend is not that nice! On a wedding day like this I loose sometimes 1kg. Maybe this is my secret that I am so thin . Sure the castle Kronenschlösschen is very nice but because it's an old building it doesn't have any air conditioner.
Even though the location is gorgeous, this is a disadvantage on a hot summer day. Fortunately they installed some fans in the rooms to keep us cool.  As usual I started with the grooms getting ready to leave the bride more time to finish her hair and make up. He is a cool guy, we had a lot of fun during the getting ready photoshoot. The time has come to go to the bride. As usual, the bride required more time so I found myself photographing some detail or taking photos during makeup.  Luckily she was quickly ready so I have managed to snap a few cool shots of her.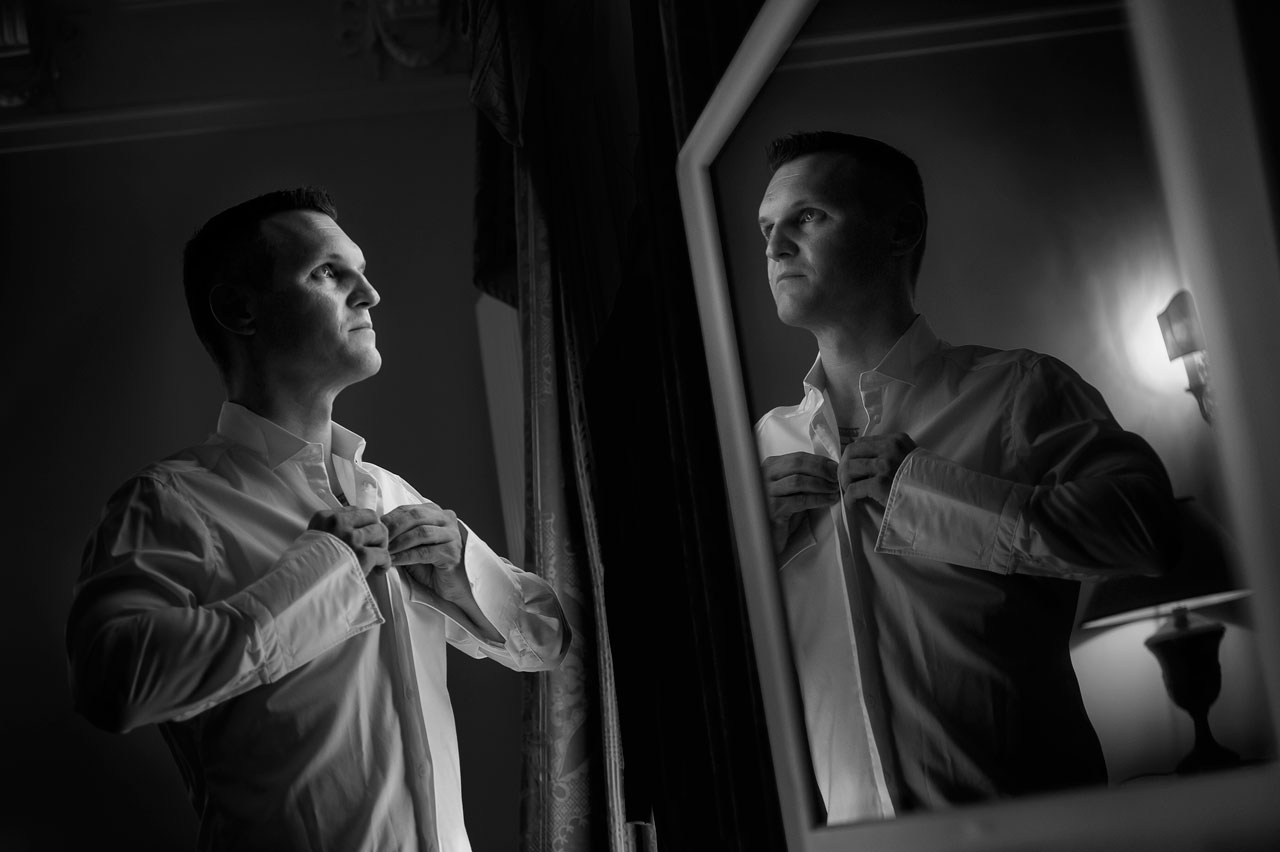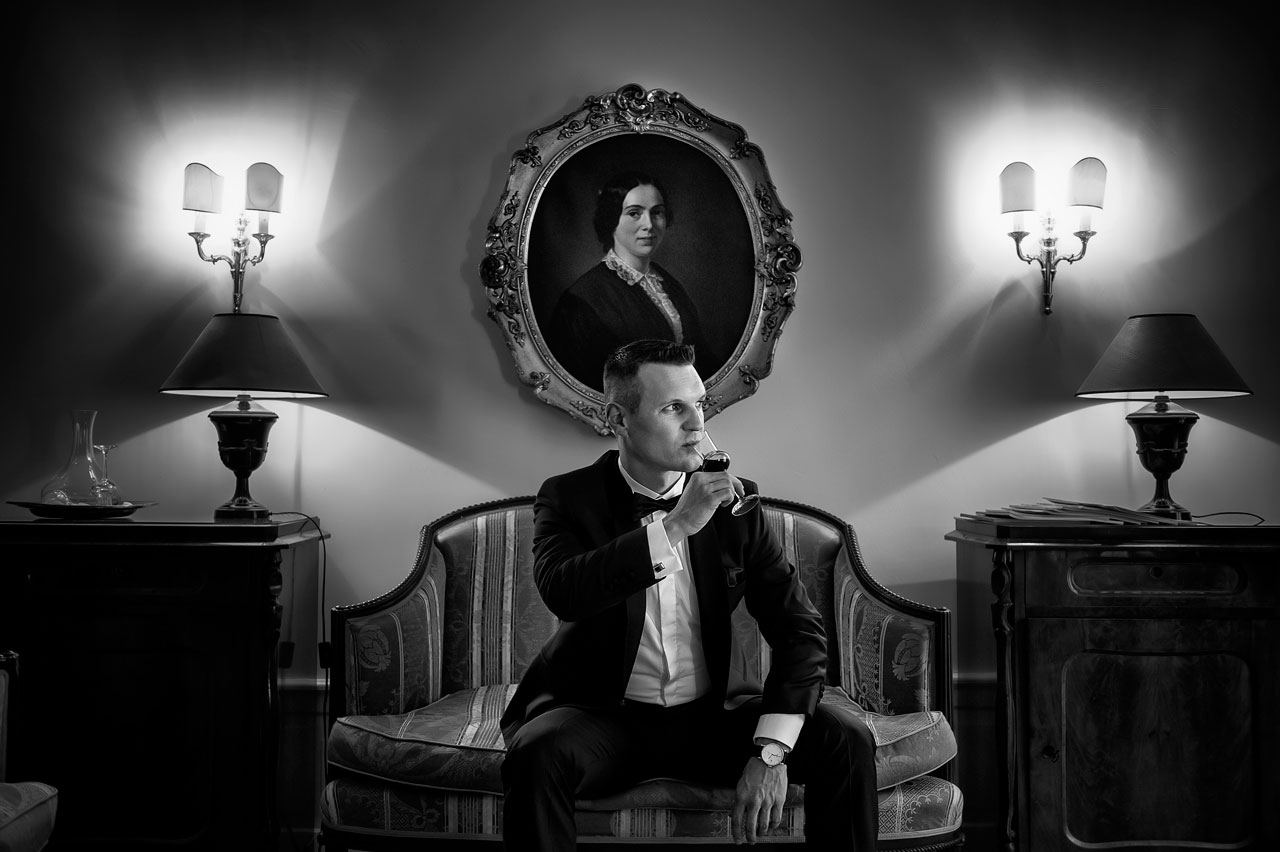 Open air ceremony

Kronenschlösschen as all other hotels on the Rhein shore has a wonderful garden with a pavilion in it. They think that this is suitable for an outside ceremony. Well I really couldn't find the use of that big pavilion and neither they, because only the celebrant officiated from it. Really, it has no use, Kronenschlösschen, please get rid of it and install maybe a steel arch which could be ornated with flowers. Beside that the garden is very nice. They installed chair for everybody to be seated. They even wanted to install Umbrellas to cover the guests from the harsh sun but in the end they didn't. I would have look quite ugly in photos.
German – Indian Wedding im Kronenschlösschen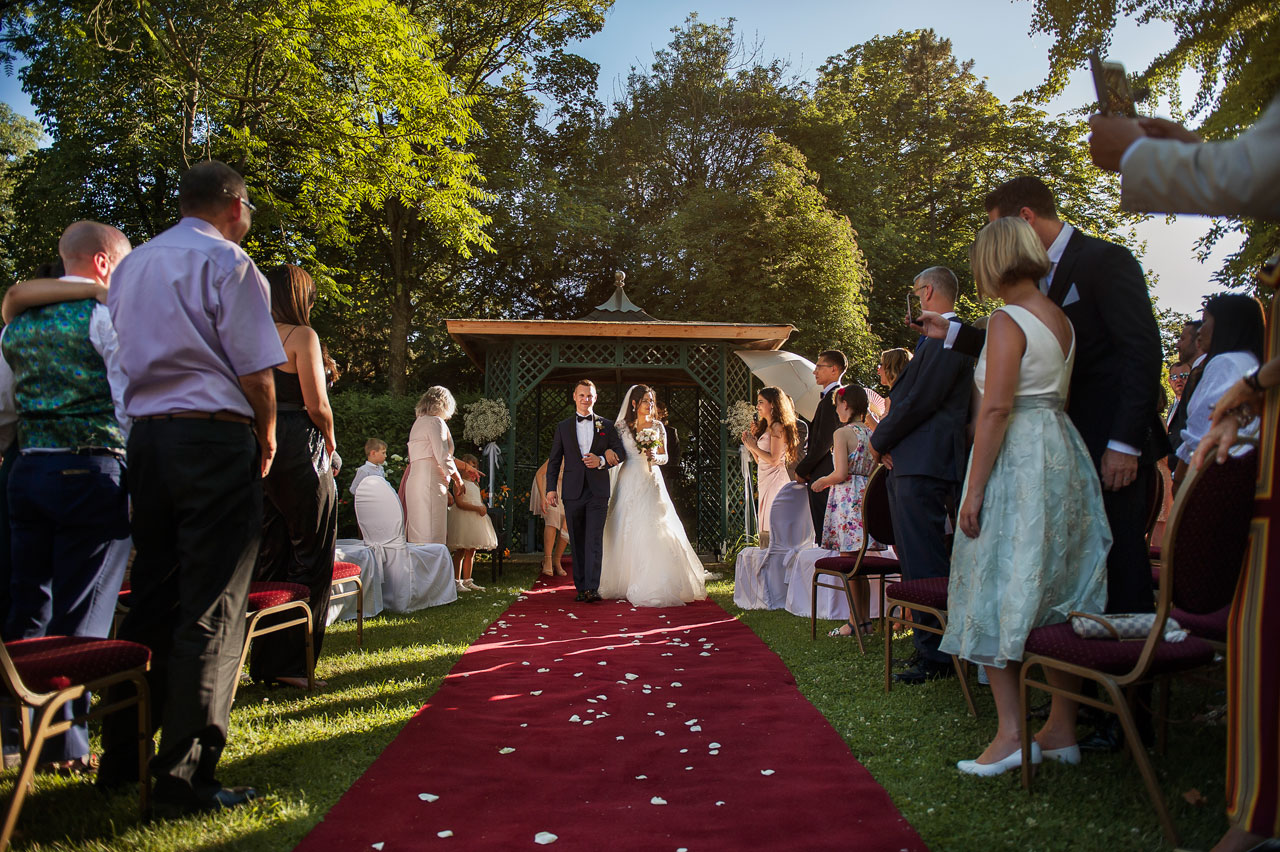 The downsides of the outdoor wedding ceremonies

If you are a constant reader of my Blog you already know by now that I like the present my weddings from my "photographer" point of view. What problems do I encounter on wedding days and what can I do , myself or future couples, to overcome these problems. This way, my blog posts can be also educational.
I have photographed quite a few outdoor ceremonies and I can say that, when the light is good they are the best ceremonies. Unfortunately that was the case just a couple of times! I can tell you for sure that the hardest photographic conditions I have ever photographed was on a outdoor wedding ceremony. With this one from today make it two.
The outdoor ceremonies are beautiful
The outdoor ceremonies are very nice and a lot of couples decide for this type of ceremonies on their wedding day. But no one knows or aknowledege the potential problems that can occur. So let me tell you a bit of the downsides.
Your location has a big and wonderful garden and you decide for an outdoor ceremony and on your wedding day it rains and you have no backup plan. Or, even if you want a back up plan, that location has only a small room for the ceremony.  What if has rained heavily the whole week before your wedding and on your wedding day the weather is good, but in the garden is still mud? Your wedding dress and all the guests shoes will get dirty.
The fine weather
Lets present also the good weather option – the today example. Weather forecast show no sign of rain. Wow, you got lucky! Not so fast, because in summer, no sign of rain or clouds means hot temperatures. What if they are 35C? Are you prepared for this? Are your guests prepared for this?
Fortunately in this case there wasn't such problems. The only problem was that the Bride and groom managed to be seated in shadow while all the guests were sitting in the sun. What does that mean? It means that  in the photo (or film) when the couple will be properly exposed the guests will look like a white thing behind and when the guests are properly exposed the couple will look like a black shadow.
I think that the location could have done more about it. I am sure that they are not aware of these problems. No location looks form where the sun shines and how the light cast on the wedding group. They think that if they have a garden it's suitable for outdoor ceremonies and that's it. What could have solved the problem here? Plant  more  tall trees to block the sun, get rid of the pavilion and try to arrange the chairs somewhere  in the shadow. They should know when and where the sun shines in their garden.
If everything regarding light in the garden  is perfect also your wedding photos and films will be perfect!
In conclusion, the best wedding conditions for an outdoor ceremony is when the sun is covered with clouds. This way you will get an even and soft light on everybody. Otherwise just choose the indoor ceremony hall. Every small castle on the Rhine shore has for sure some old nice chambers where this ceremony can take place!
Photo shoot in Eltville am Rhein
Eltville am Rhein – Hattenheim is a dream location for every couple to celebrate their wedding. Situated on Rhine shore is very close to the Frankfurt Airport so if you have an international wedding this is the place to book. Kronenschlösschen is located in Hattenheim which has a small old town center with Fachwerkhauser . If you have more time you can drive for the bride and groom phoo shoot all way up to the vineyards and get a very cool sunset photo session.
Because of the lack of time we decided to remain in the hotels garden and walk a bit on the old town streets. It was a good decision not to waste any time and just use what we have there!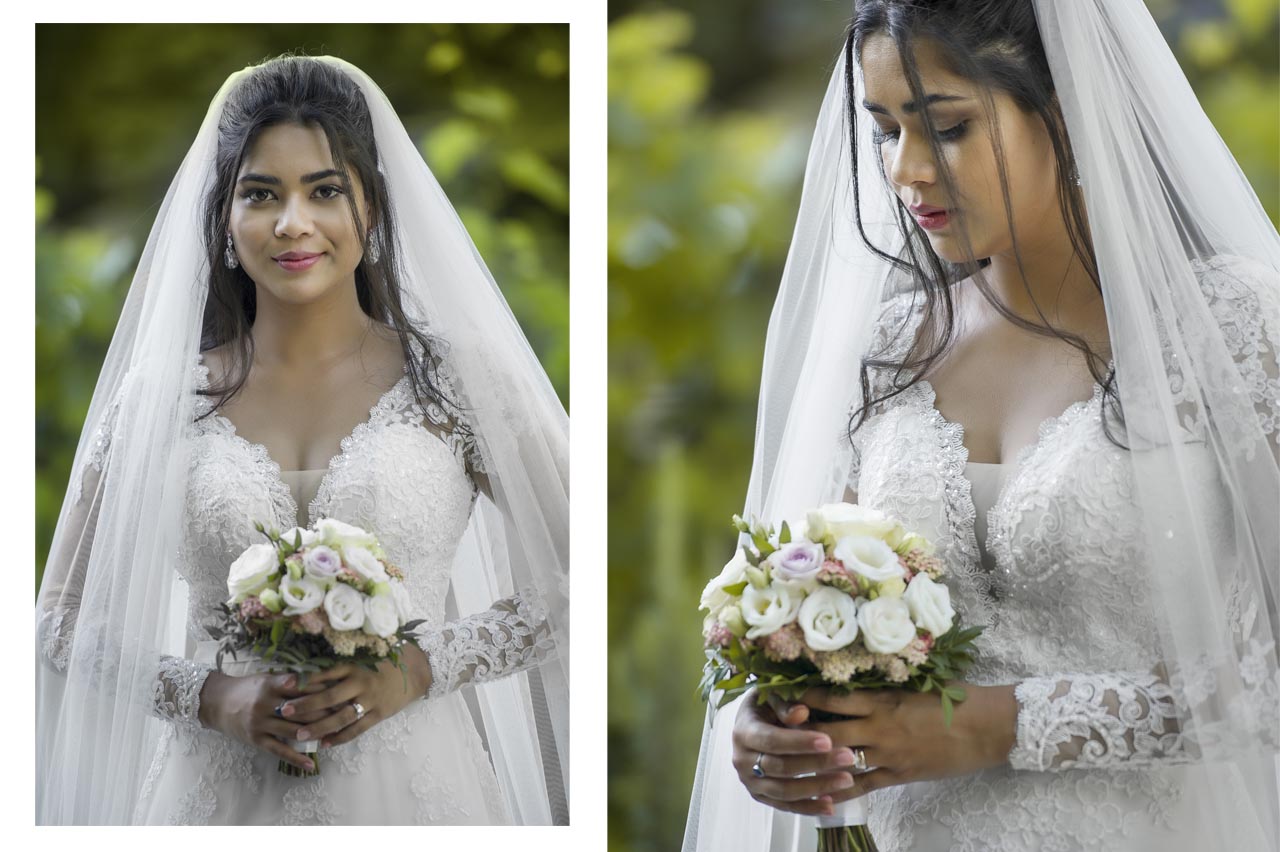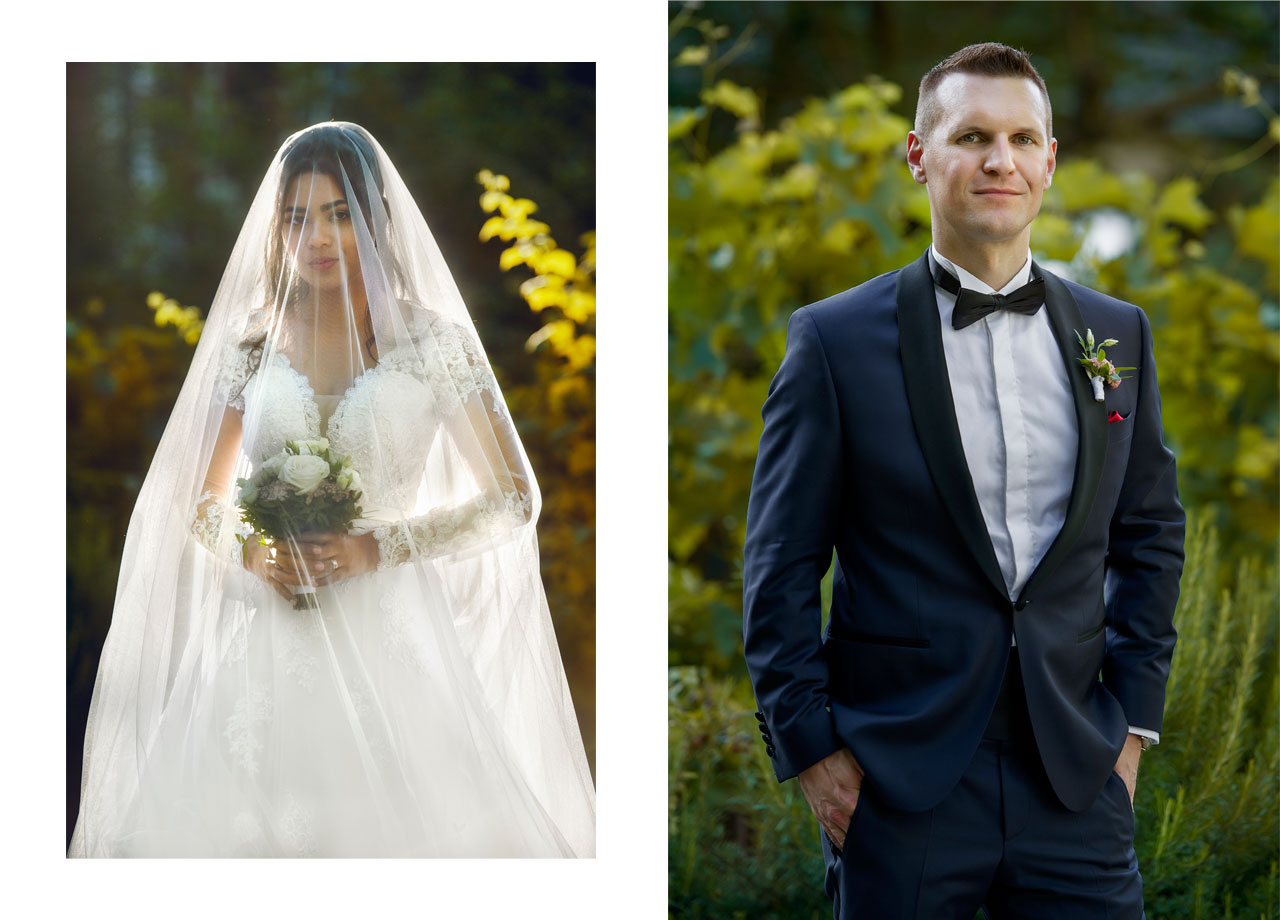 The wedding party in Kronenschlösschen

So here we have arrived to the fun part of the german – indian wedding in Kronnenschlösschen: The party! What are the most important ingredients of a cool party? Well it's not that hard: good music and .. alcohol! For the good music was responsible DJ Doc Tone and for the alcohol Kronenschlösschen Restaurant. And.. for what I have seen they did a very good job!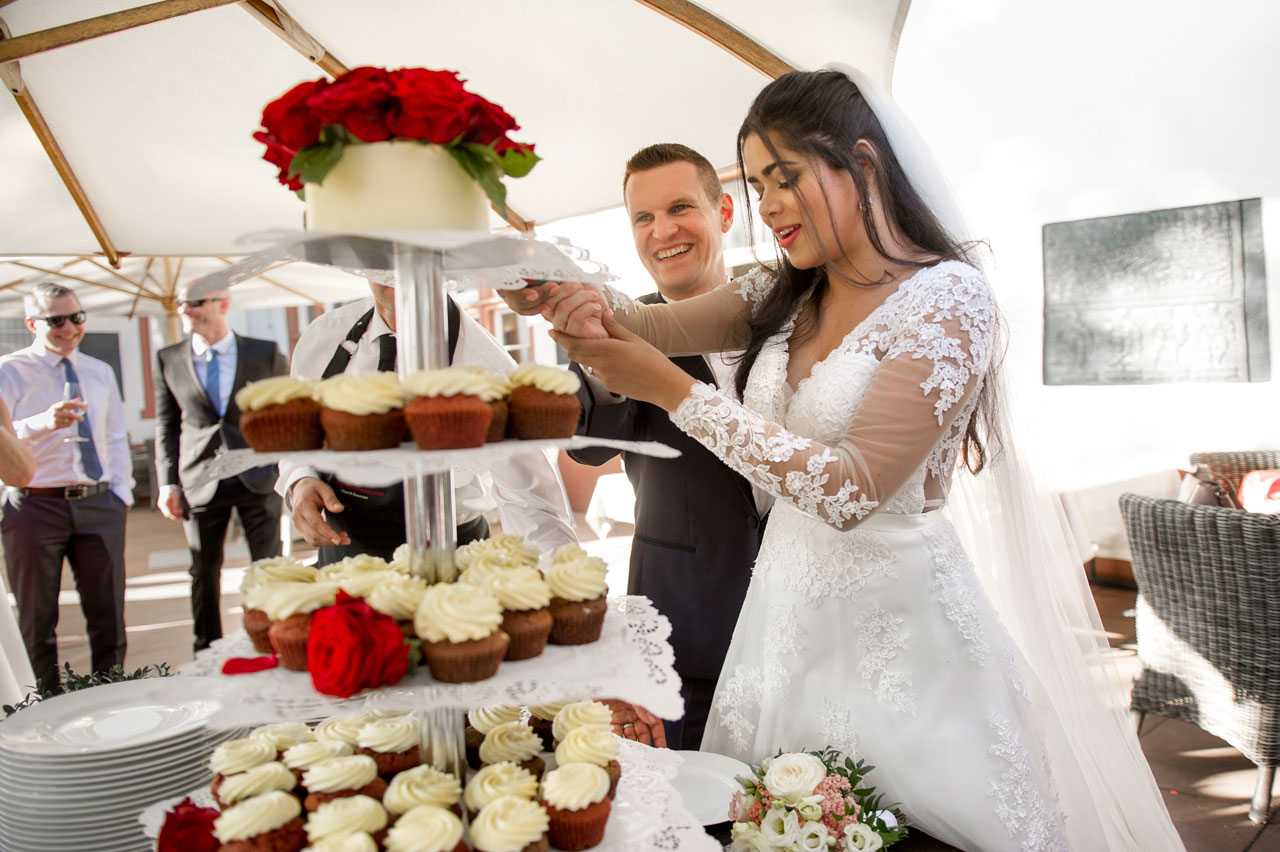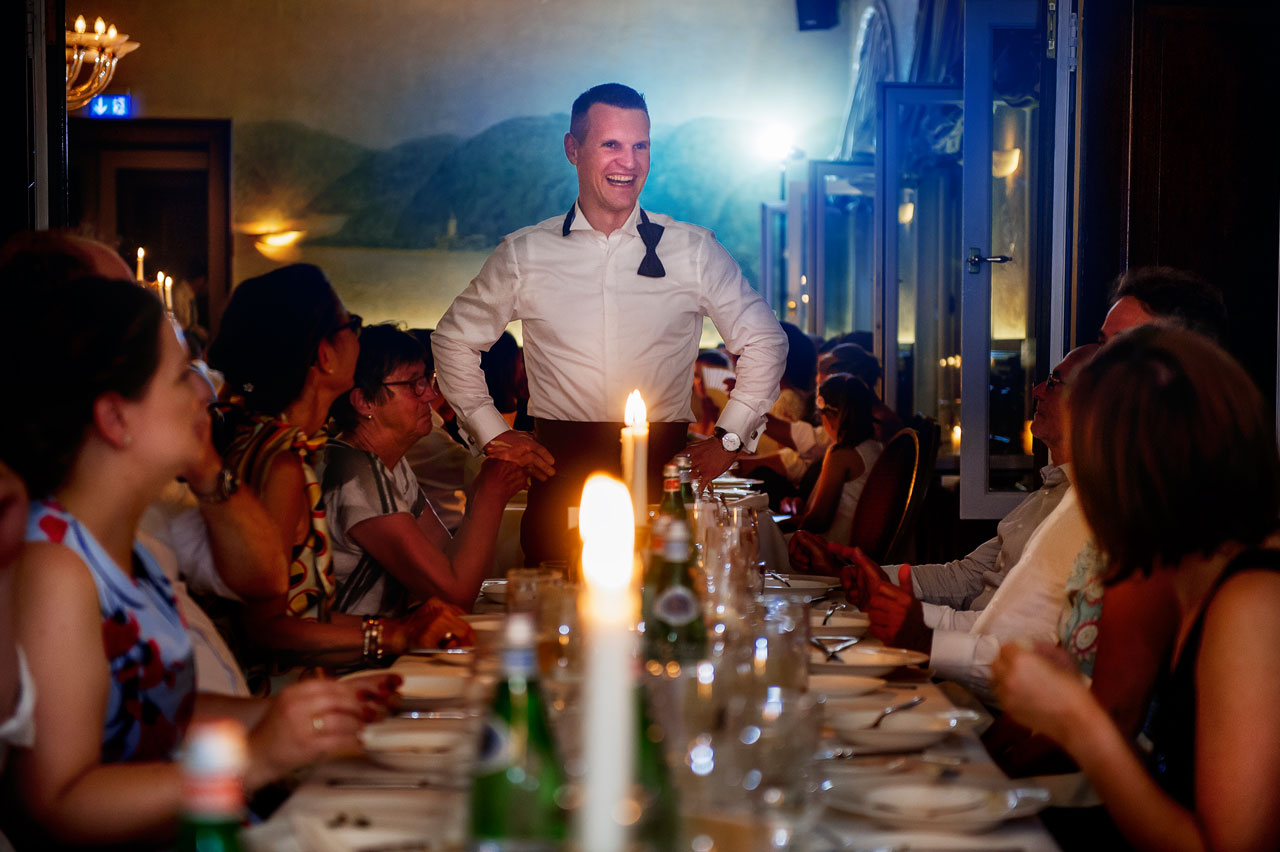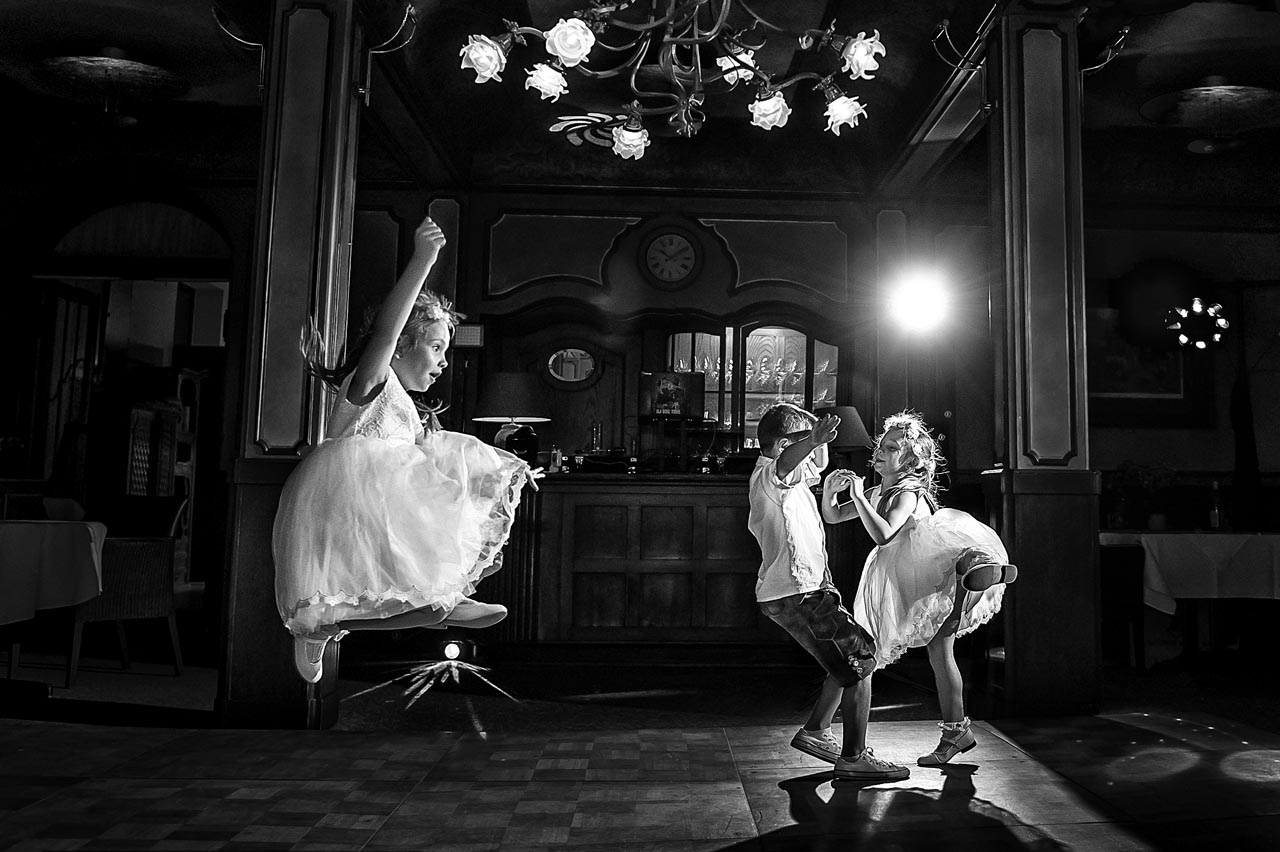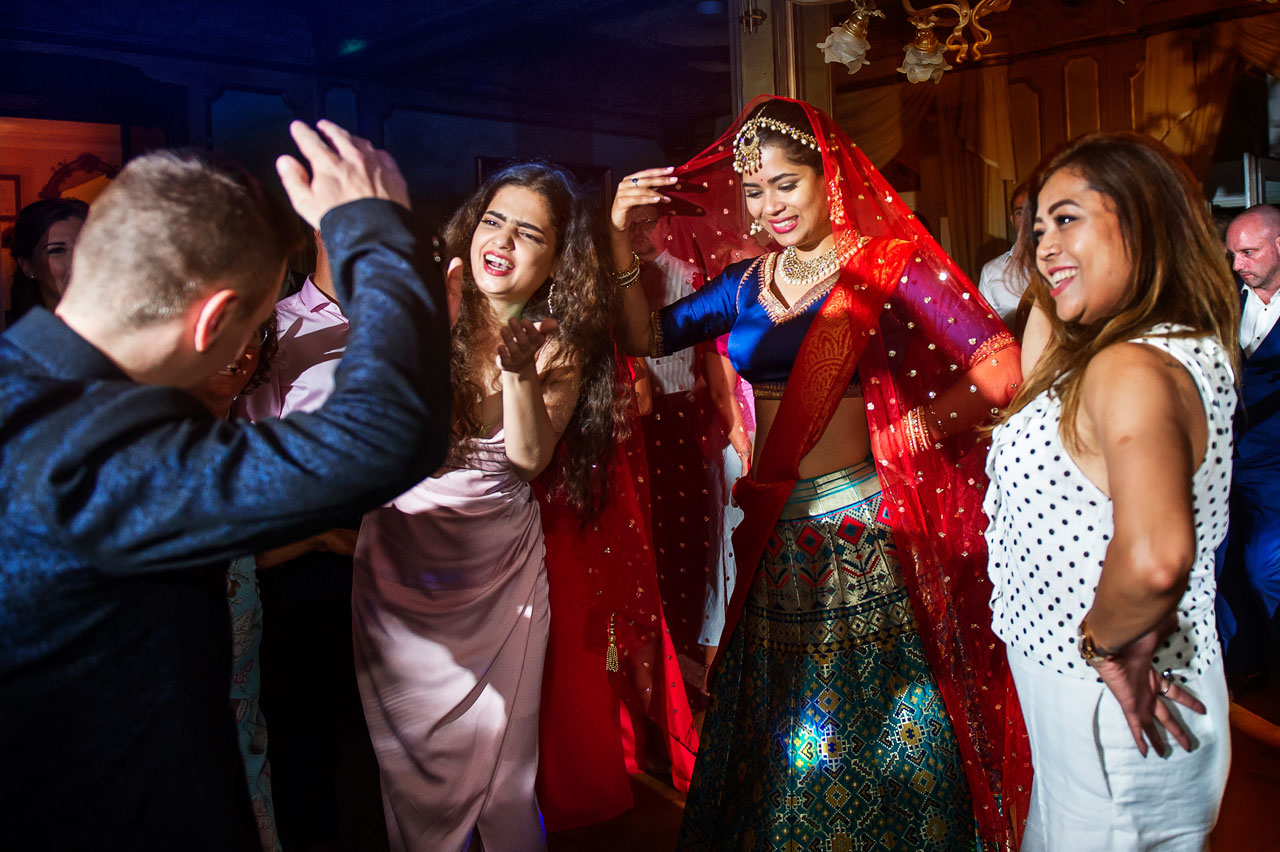 Are you getting married in Kronenschlösschen ?