Gorgeous wedding day rain photos
What if it rains? This is the eternal question of all brides scared that rain can ruin their wedding photos (because for sure the wedding day cannot be ruined by bad weather). In many cases rain and an unexperienced photographer can ruin the wedding day photos. But, this nightmare scenario can be turned with the right photographer in something extraordinary, an experience that the couple will happily remember forever.
Most of the time, the best wedding day rain photos comes spontaneously when we don't plan too much.
With a daring couple who wasn't afraid to get wet I have succeeded to make these photos in full rain with and without an umbrella. Of course my camera got wet but my professional equipment is built to last so a little rain can't hurt, right?
This photo was chosen among the best rainy day wedding photo on the famous site 500px .
I always carry a "rainy weather kit" in my car. Here are a couple of things that belong to my essential kit for wedding day rain photos:
Umbrella: I always have a big umbrella with me in my car. As a tip I can tell you that the umbrella's color is important. I always choose white for an umbrella. Firstly because it has no color cast and secondly because it can easily reflect my flash light.
Extra clothes and shoes: you should always have an extra bag with shoes and clothes with you, in case you get wet and still have a reception to attend.
Plastic bags: if it stopped raining the bride and groom can use them to sit on for the rest of the photo shooting, and do not worry about getting wet further on!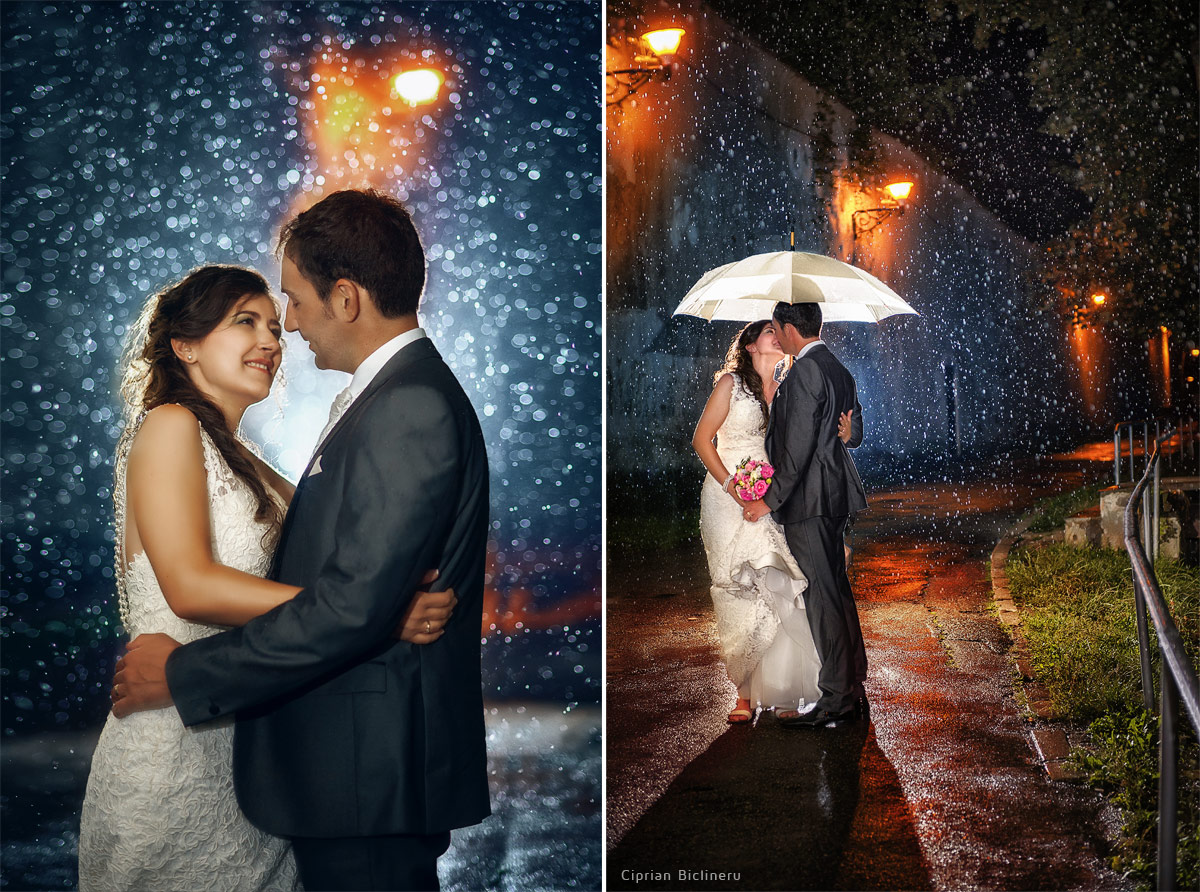 If the rain is too strong and we can't go outside, we can use a car or directly the wedding location which is elegant, luxurious and full of photographic possibilities. I always carry with me a professional video lamp exactly for these interior photos. It gives a wonderful warm light as you will see in my next blog post.
But, what I love most about wedding day rain is the moment right after:
The sky is full of clouds, the air is clear and the reflections are awesome! Of course the wedding dress will get a bit wet but for photos like these I think it is worthy.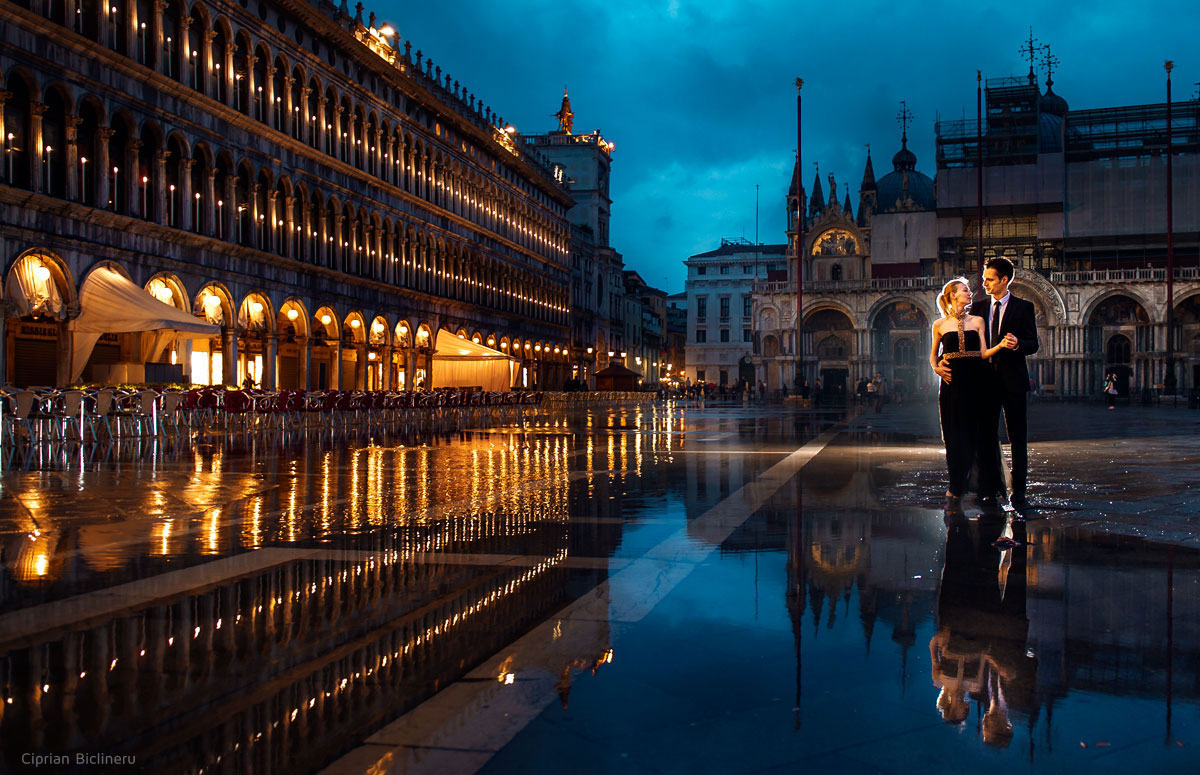 So, my future brides, what do you say: Are you still afraid of wedding day rain ? It does not matter what weather will be on your wedding day … just write me a message and tell me more about your wedding plans.
Your wedding photographer, Ciprian Biclineru