Pre wedding in Prague in a rainy November day

Hello dear friends, here we meet again on my blog with this "Pre wedding in Prague in a rainy November day". I have spoken with them for a couple of months and prepared all the details, for example they wanted to rent a wedding dress from here, but after a small research I have found out that was more convenient to buy a wedding  dress from Taiwan and send it here through post.
So she brought three dresses! The next step was to find a Hair and makeup artist in Prague. After all was set we had a skype meeting where we decided together for the places we want to photograph. But, in all our plans we didn't thought that much about the weather! The weather forecast looked good anyway.
Pre wedding photoshoot in Prague in November
This was also not the first time for me in Prague so I knew how when and where to shoot. But I always want to try something new! The last time I was in Prague was in summer, August. Back then I remember the city was overcrowded with tourists so our best moment for photos was early in the morning. We planned the same thing for our pre wedding in Prague in a rainy November day. I was also thinking that given the fact that is November it wont be that crowded. Big mistake, the city was as crowded as in Summer. We literally couldn't  shoot anything without a bunch of people in the frame. That was a bumper!
Pre wedding photography in church
We also wanted to photograph inside St. Peter Church but they forbid these kind of wedding photos inside the church. Luckily we decided to go to the St Vitius Cathedral up the hill and there we managed to take some photos inside before someone with a big mouth told us that we aren't allowed to do that (even though I have asked about it when we bought our photo permit!)
In this type of situations what you have to do (this I always do!) is to quickly snap out of your camera the second card and put it in your pocket just in case some guards want to make you erase the photo that you just have made. This wasn't the case here, we had a photo permit and there was no signs with photography forbidden!
Photo shoot in the night
As the evening came we found a nice restaurant on the top of a building with a nice view on the Prague astronomical clock! Too bad the tower was in construction so I had to avoid it. After that we split, they were back to their apartment to change the dress and I was looking for more places to shoot.
Unfortunately the weather changed and it started to rain. Rain is not necessarily bad but in November with a girls dressed only in a wedding dress this type of weather isn't what you'd wished for! We hoped the next day, early in the morning would be different.
Pre wedding photography in rain
I had in mind some new ideas I wanted to try on the Charles Bridge  on this pre wedding in Prague in a rainy November day but unfortunately ..: Storm! Yes, there was rain and strong wind. I was dressed for it and I was cold! I can't imagine how was our lovely bride! But she bravely resist and after a few photos we decided to go back. 
Our lovely hotel host from U Páva Hotel were so kind to let us shoot in the wonderful lobby! I can only recommend this hotel! It is  close to the center, good food and amazing rooms! After a couple of hours the rain was gone, the sun came back but the wind was still there! And guess what? The tourists were back on the streets!
So after this long story I let you now enjoy this After wedding photo shoot in Prague in a rainy November day
Pre wedding in Prague in a rainy November day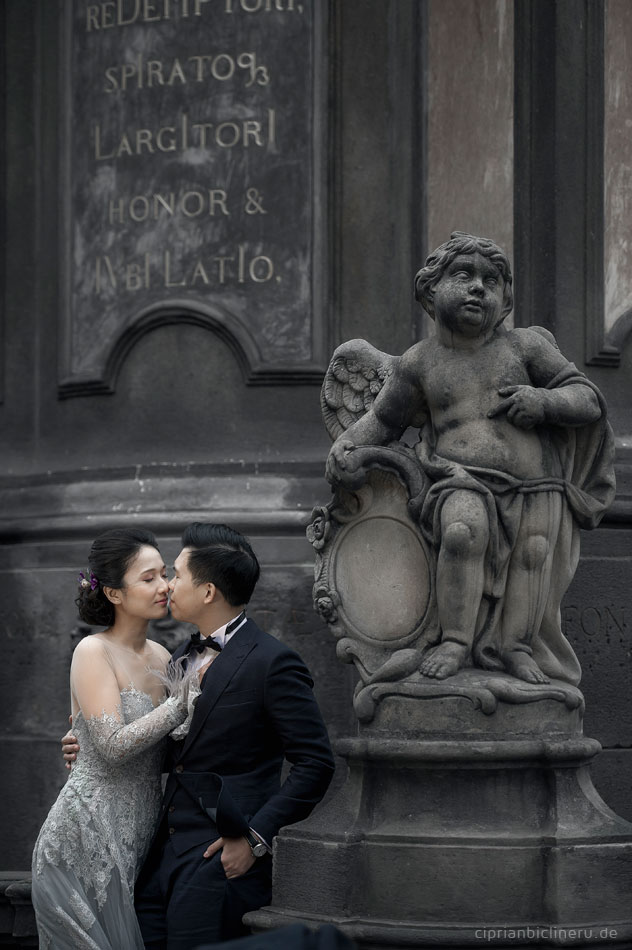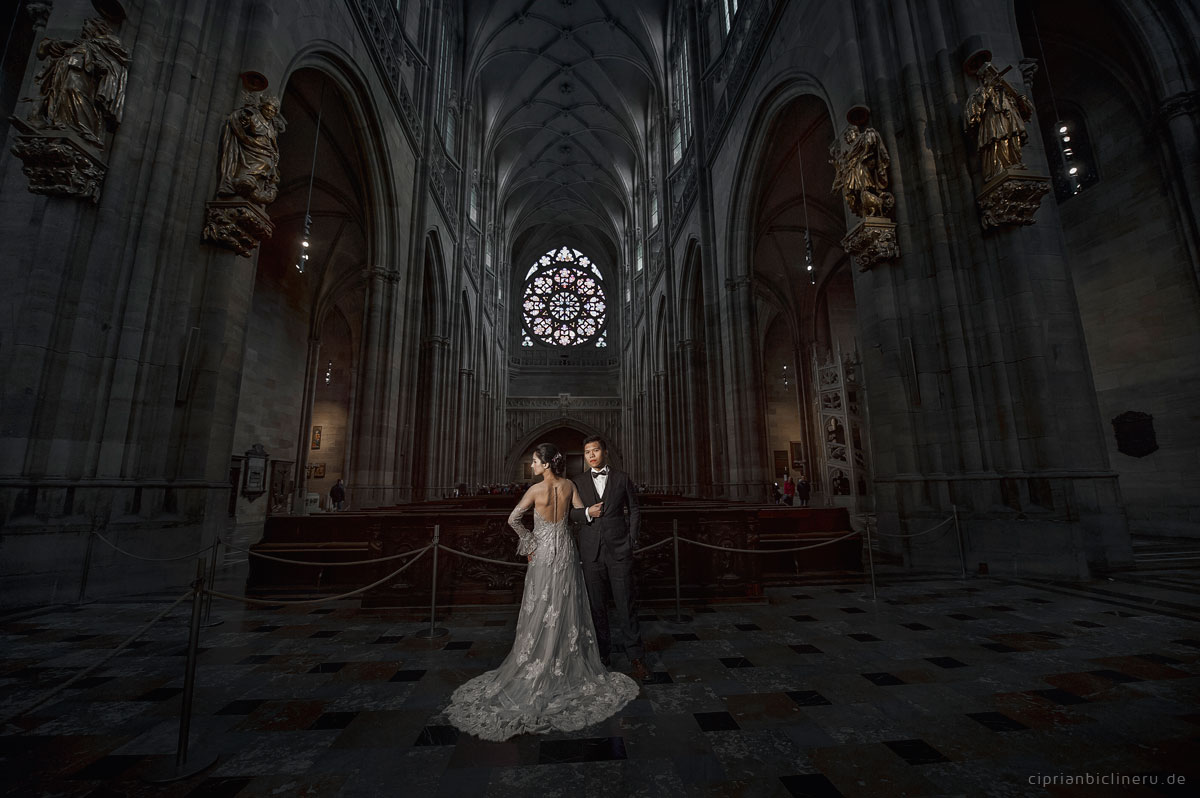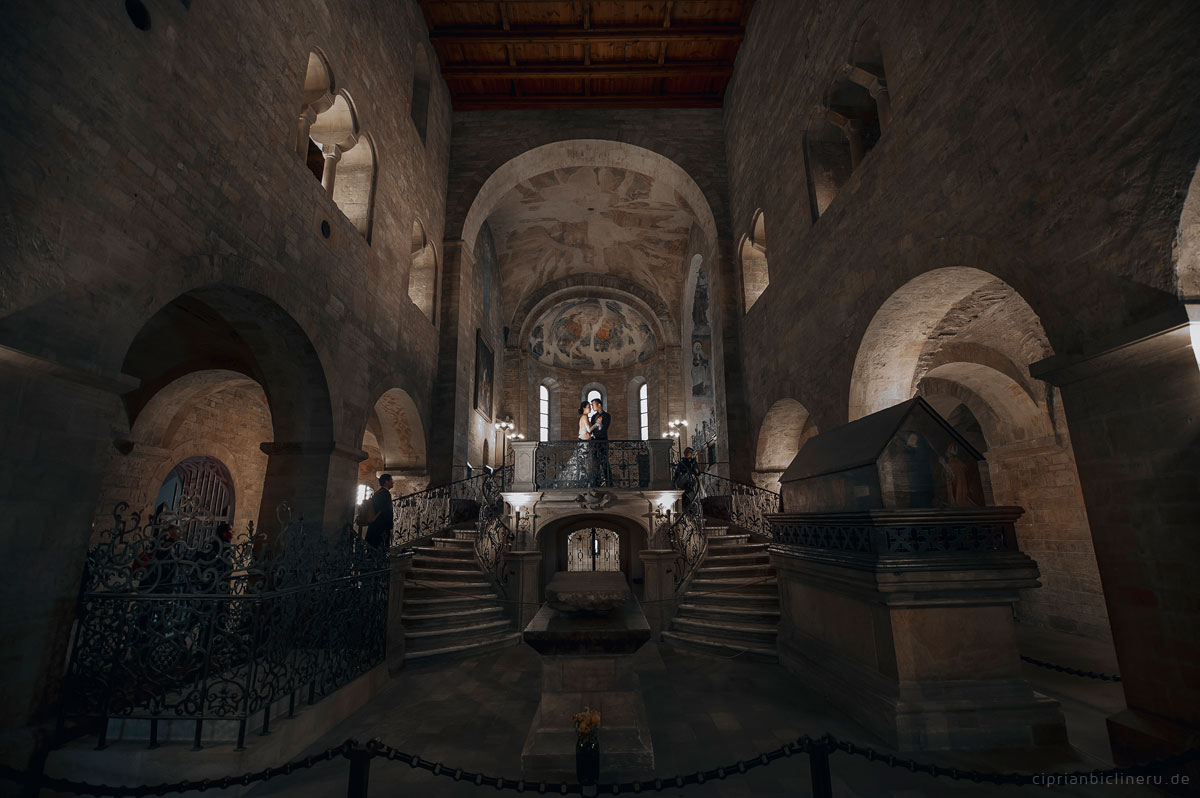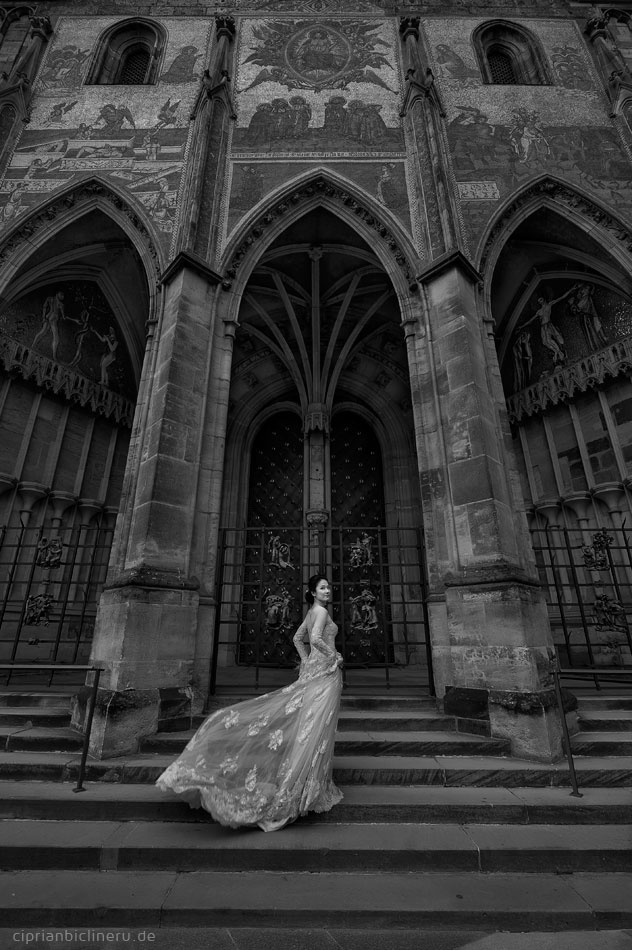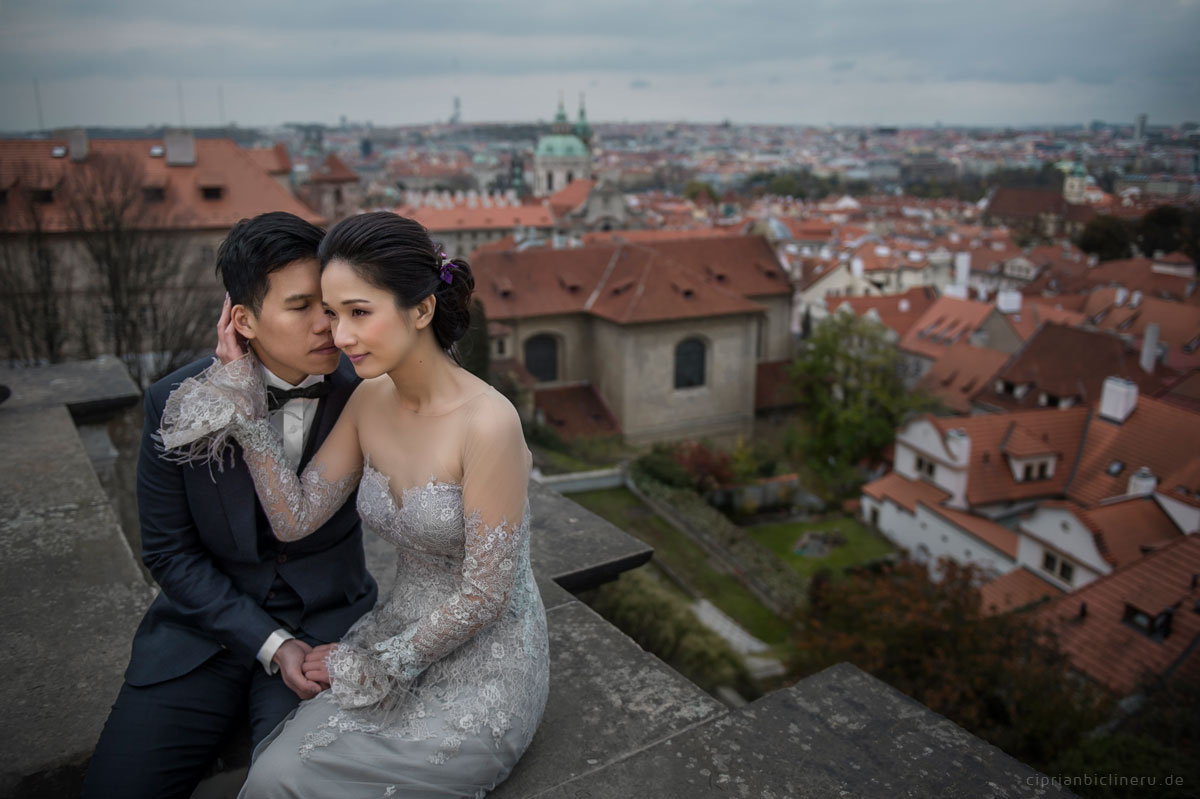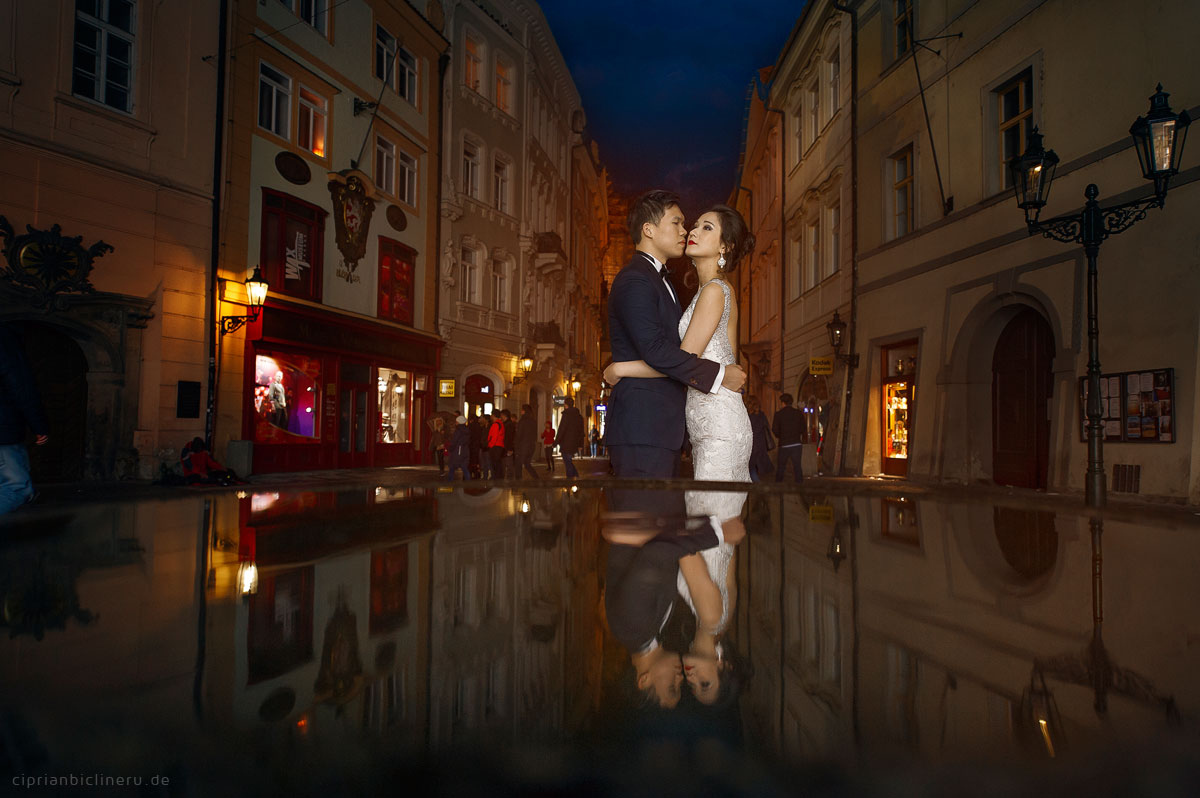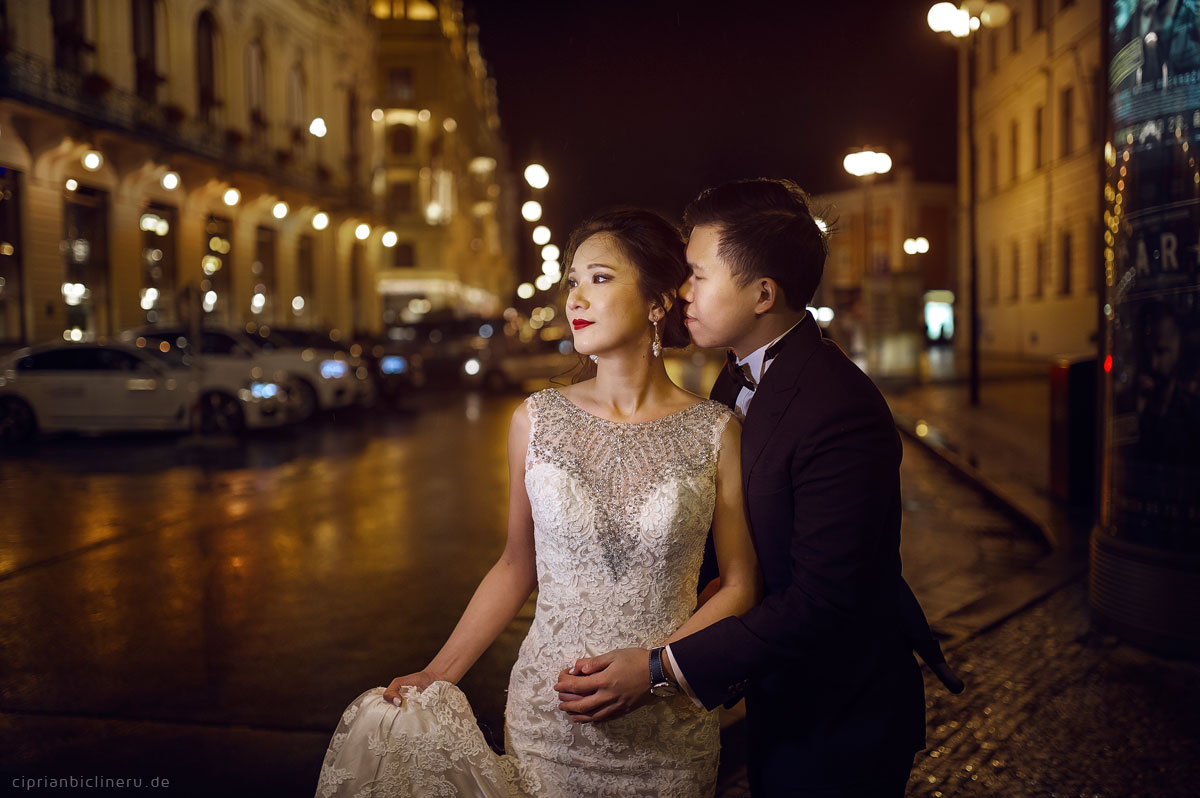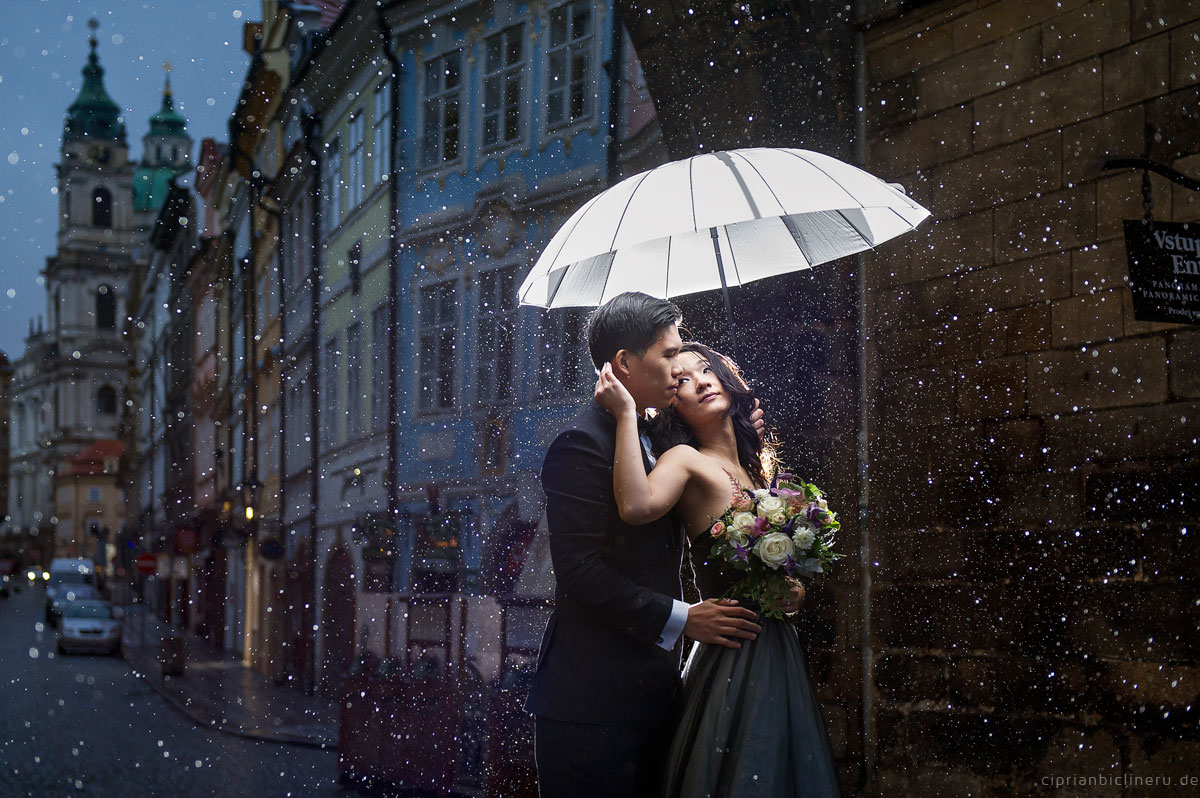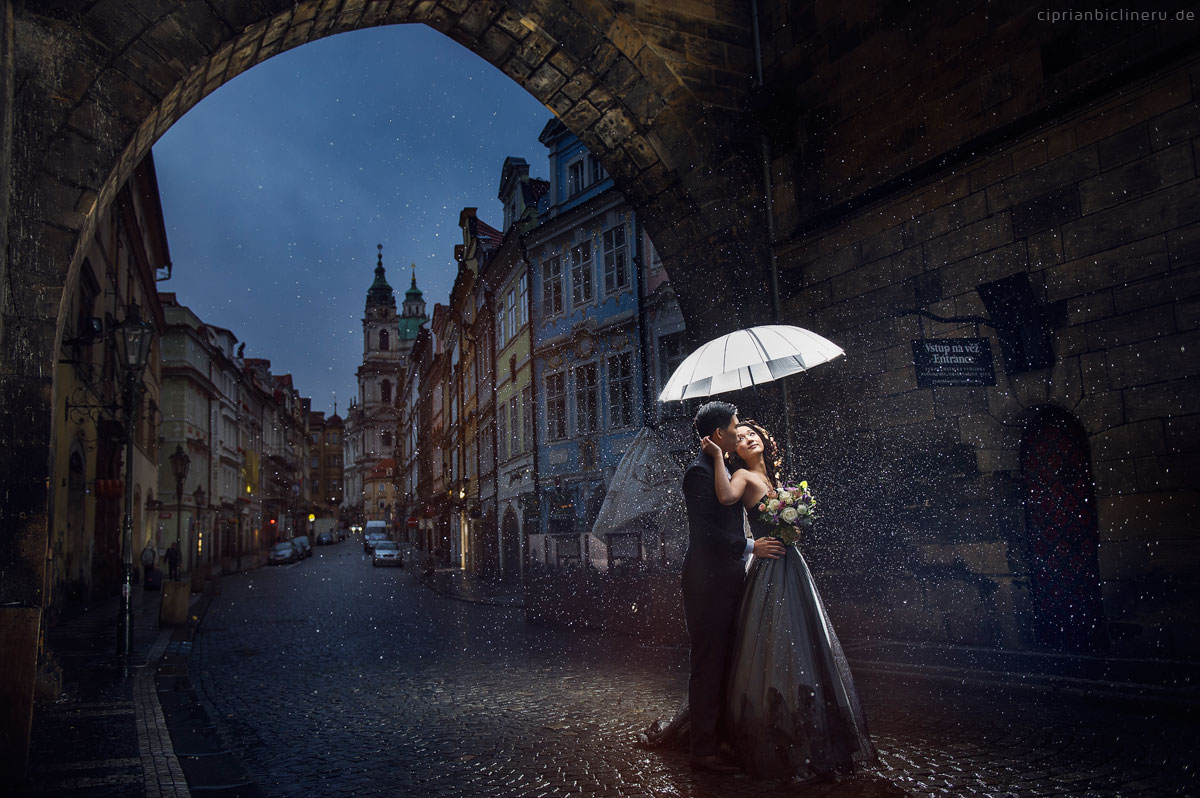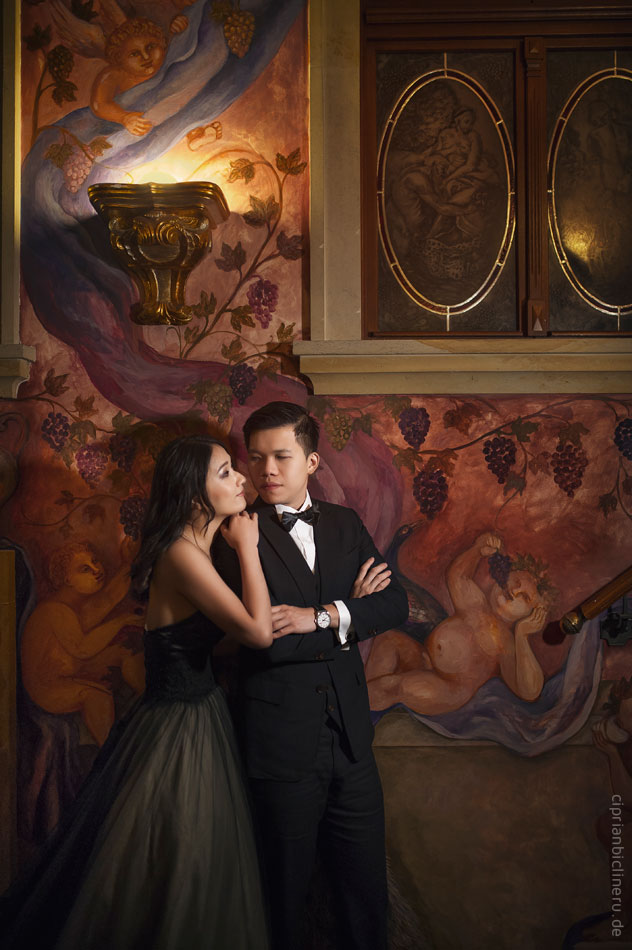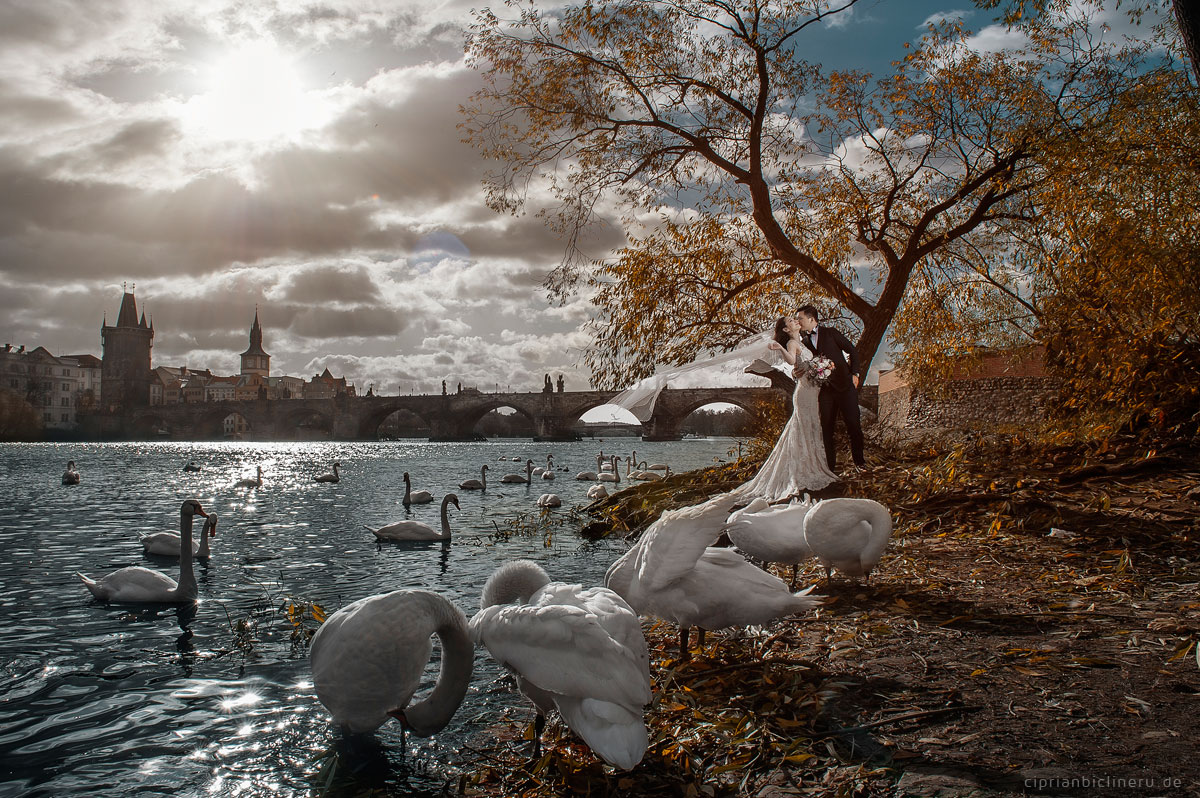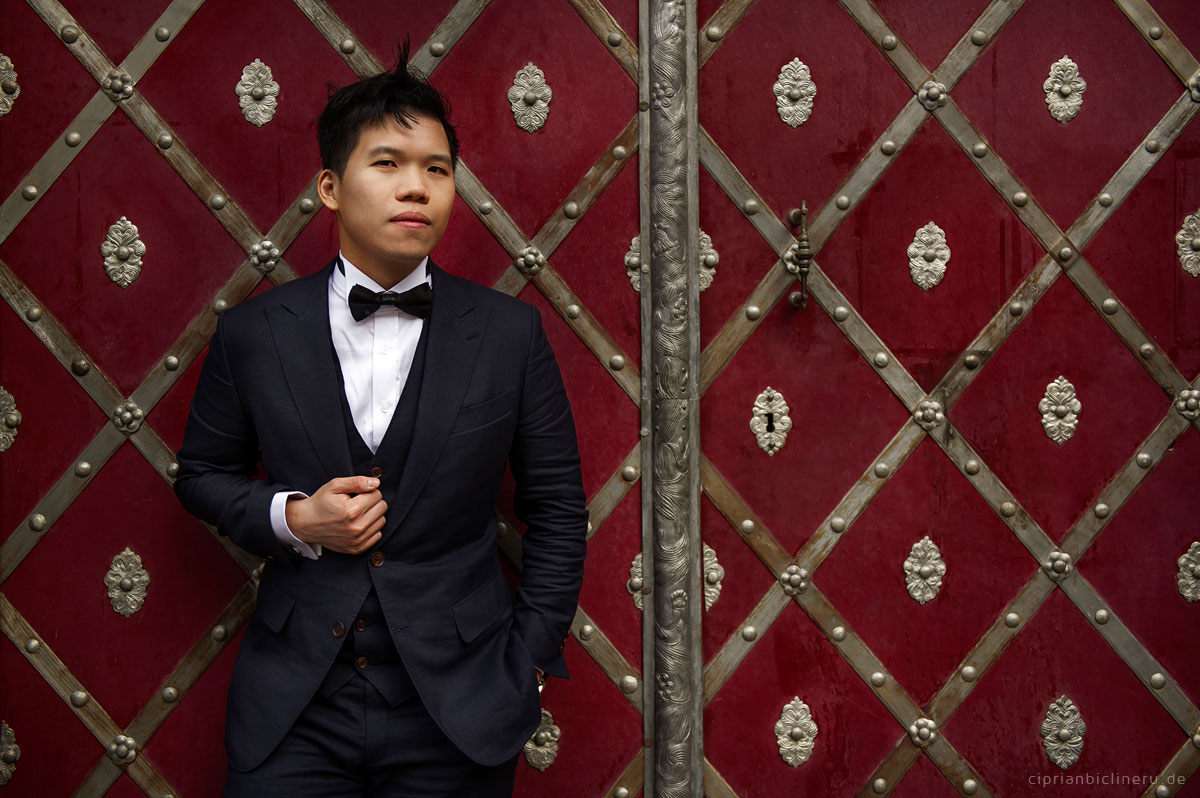 Are you planning a Pre Wedding in Europe?
I travel all over Europe for your pre wedding photo session.
Let me know more of your plans!